On your average Friday night the first thought that comes to mind might be "Let's go out?" And this is probably followed by your friends telling you that they are too tired to trek all the way downtown. Well then, the answer to your question is quite simple, party in Sauga.
If you don't actually know where to go within Mississauga on that Friday night. Then we have put together a list of some of the best night clubs located right here in Mississauga.   
1
Sugar Daddy's
You've probably heard their radio ads being played constantly on Z103.5 and rightly so, as this is definitely a great place to be if you want to feel the soca rhythms. They play a good mix of soca, hip hop, and reggaeton that will get your body moving in every way. There are also themed days each week like old school vs new school Friday or Fresh Saturdays that will allow you to expand your musical horizons. Plus, you can save a few bucks on the cover as they only charge a $10 cover. 
2
&Company
Looking for something right in the City Centre area? &Company is probably the place you need to be at then. &Company is like a lot of us, as during the day this venue serves as a fun restobar. Catering to those who are looking for a great spot to grab lunch with coworkers, however, when the weekend arrives &Company transforms into a nightclub full of different genres of music. With everything from soca to salsa to even some deep house. You have to come here if you're looking to have a good time. Plus it's just a short walk away from Square One.
3
Blue Suede Sue's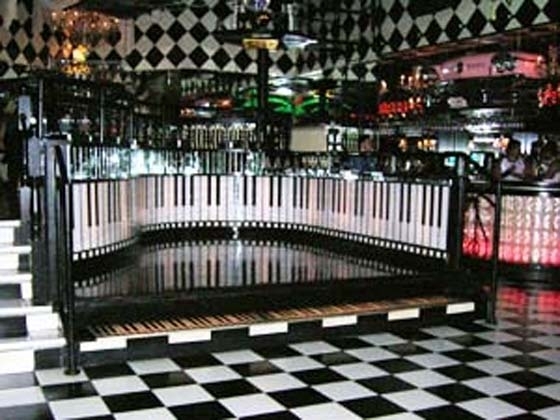 If you enjoy a nice combination of Top 40, old school and reggae, this is definitely the club you need to be at. Note that the crowd at this place is generally more mature. With the decor described as Americana-kitsch, this place will ensure that you will have a fun time. In fact, here is what a club goer had to say about the venue: 
A mature crowd, great music, superb service and an amazing overall atmosphere. Definitely going back!!!

– Tony R. 
4
Central Night Club
Aiming to be a central meeting point for those within Mississauga, this club combines the grime and grit of the New York graffiti scene with some more sleek design aspects that will both trip you out and get you excited when the night gets going. The art here was done by Mississauga's own Duro "The Third". The music at this spot is open format, as they play a wide variety of genres, with a good combo of both current and old school hits.